Donbassenergo is a Public Joint Stock Company which is also the holding company of a number of electricity and thermal generation producers in the Ukraine. PJSC Donbassenergo currently enjoys a 4.6% market share for electricity production and 11.6% in thermal generation in the country. The company has two thermal power plants there - Starobeshivska TPP and Slovianska TPP.
In addition to electricity and thermal generation, Donbassenergo is also active in the maintenance and installation of power equipment, as well as the manufacturing of spare parts and design works.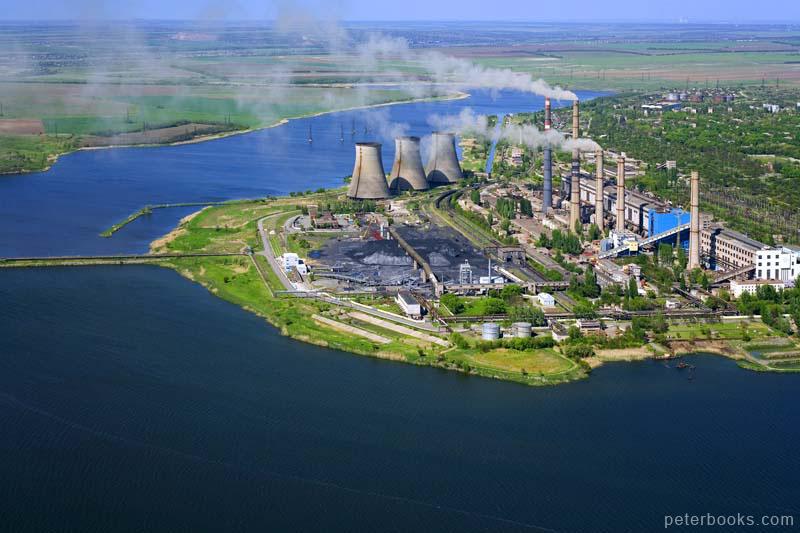 During the redevelopment of the Starobeshivska and Slovianska power plants, Donbassenergo realized a need for an advanced video surveillance solution to be deployed over a new wireless infrastructure. This would then be used at a later stage to provide full integration and future proofing with Donbassenergo's existing IT infrastructure.
Donbassenergo's demanding specification centered around the availability of images from their surveillance cameras to be viewed remotely, online, 24 hours a day, showing the different areas of construction progress and also the automated dispatch management system in the power station.
During the construction phase, the surveillance cameras were moved to different areas of the sites, so it was necessary to ensure the continuity of connection wherever they were relocated. The system needed to be robust for this harsh environment.
InfiNet's solution was based on the InfinLINK Lite in PTP mode. More specifically, the deployment was finalized using a number of Smn units integrated with 19 dBi antennas for the remote camera sites, all connected with Infinet's InfiMAN Mmx base stations operating with a capacity of 300Mb/s.
Requirements
Deploy a reliable and re-deployable video surveillance system to monitor the reconstruction process of the power plant;
Provide Internet access to users for remotely viewing images from the cameras;
High reliability links;
Ability to install cameras and local switching nodes anywhere on the construction site.
Challenges
A high level of electromagnetic interference;
Constant movement of cameras to new locations throughout the construction process.
Solution
InfiLINK LITE – "point-to-point" wireless channels with capacity of up to 300 Мb/s;
InfiMAN "point-to-multipoint" technology, with base stations up to 300Mb/s capacity;
Full integration with local switching nodes to provide access to the existing network data via Infinet's wireless technology.